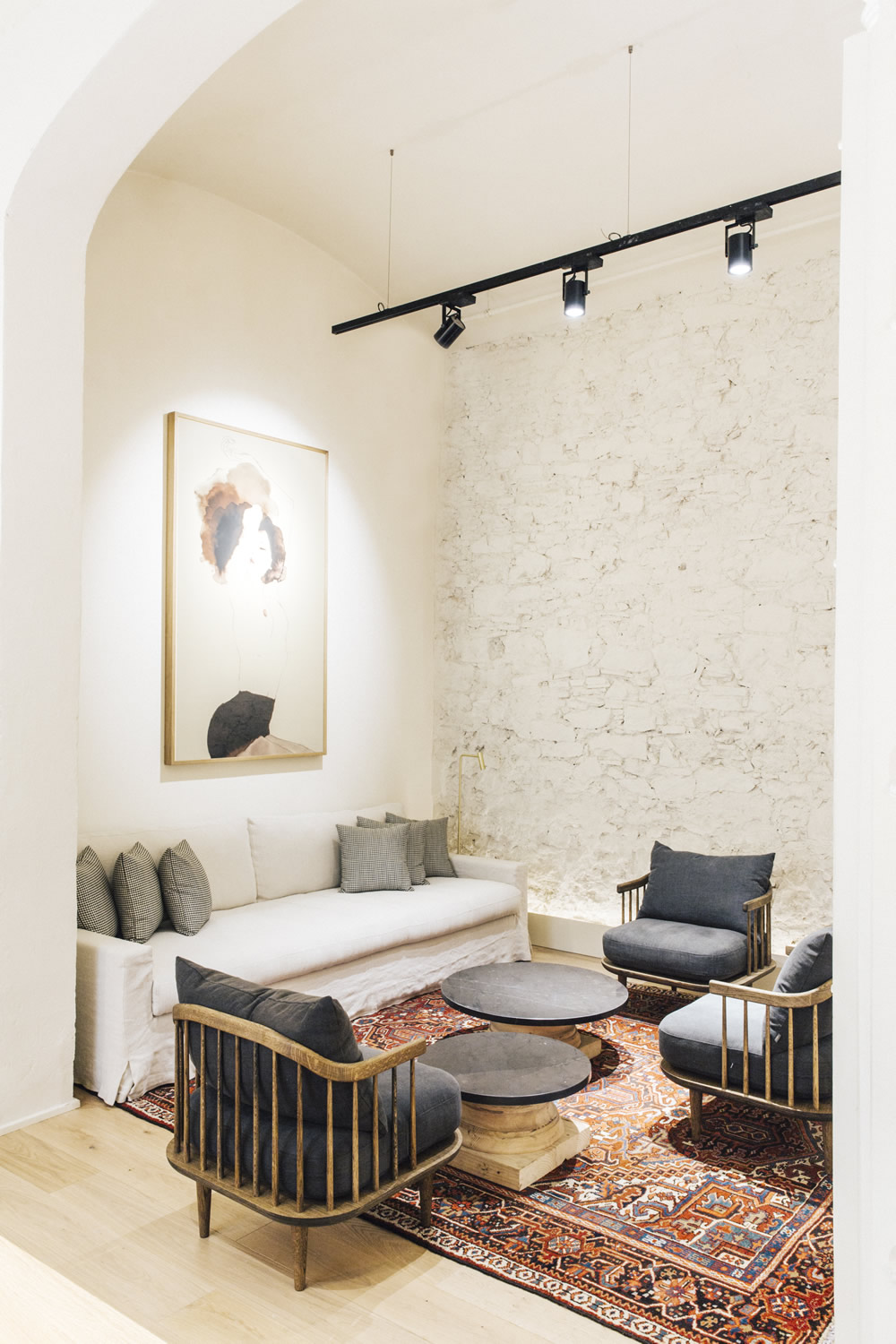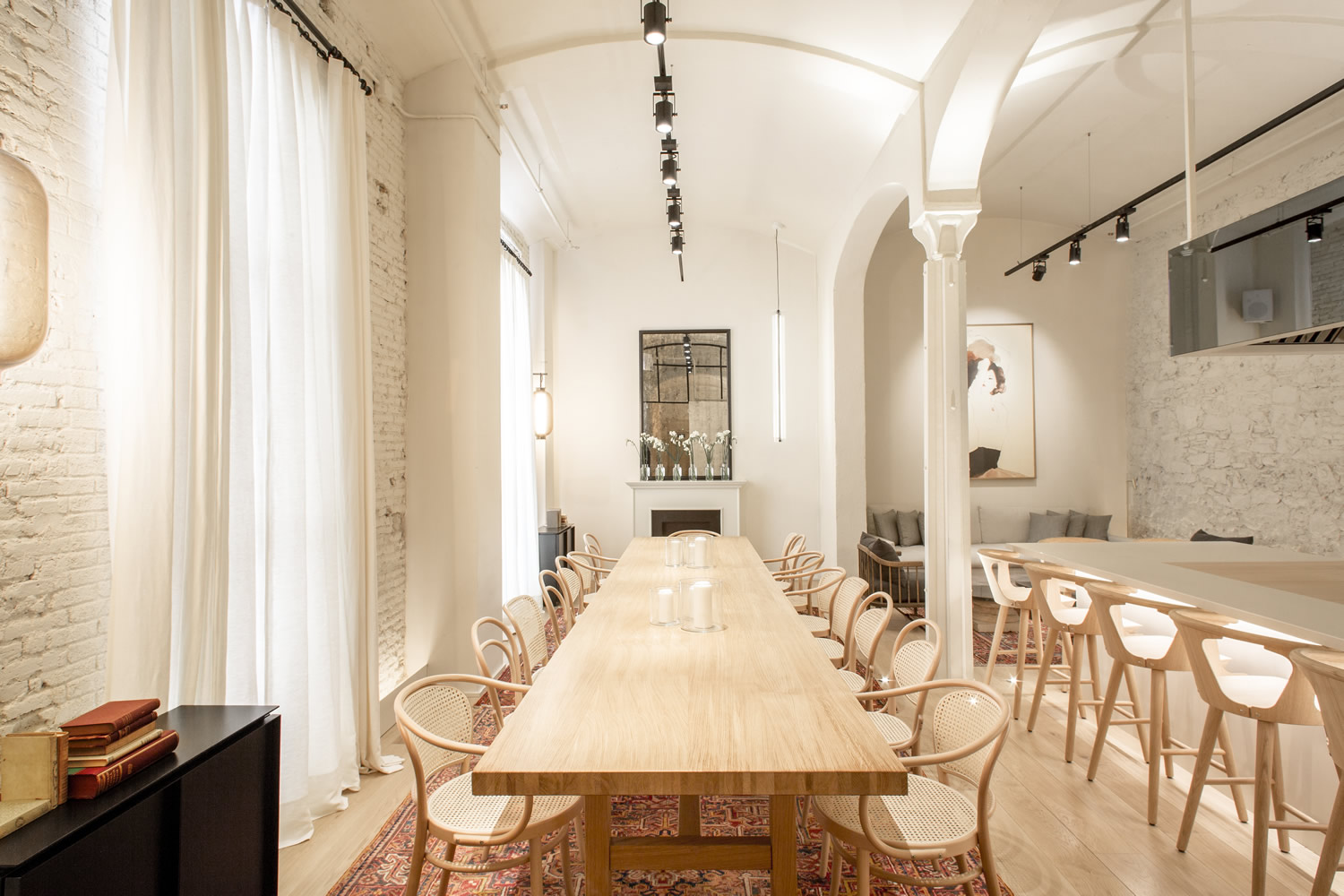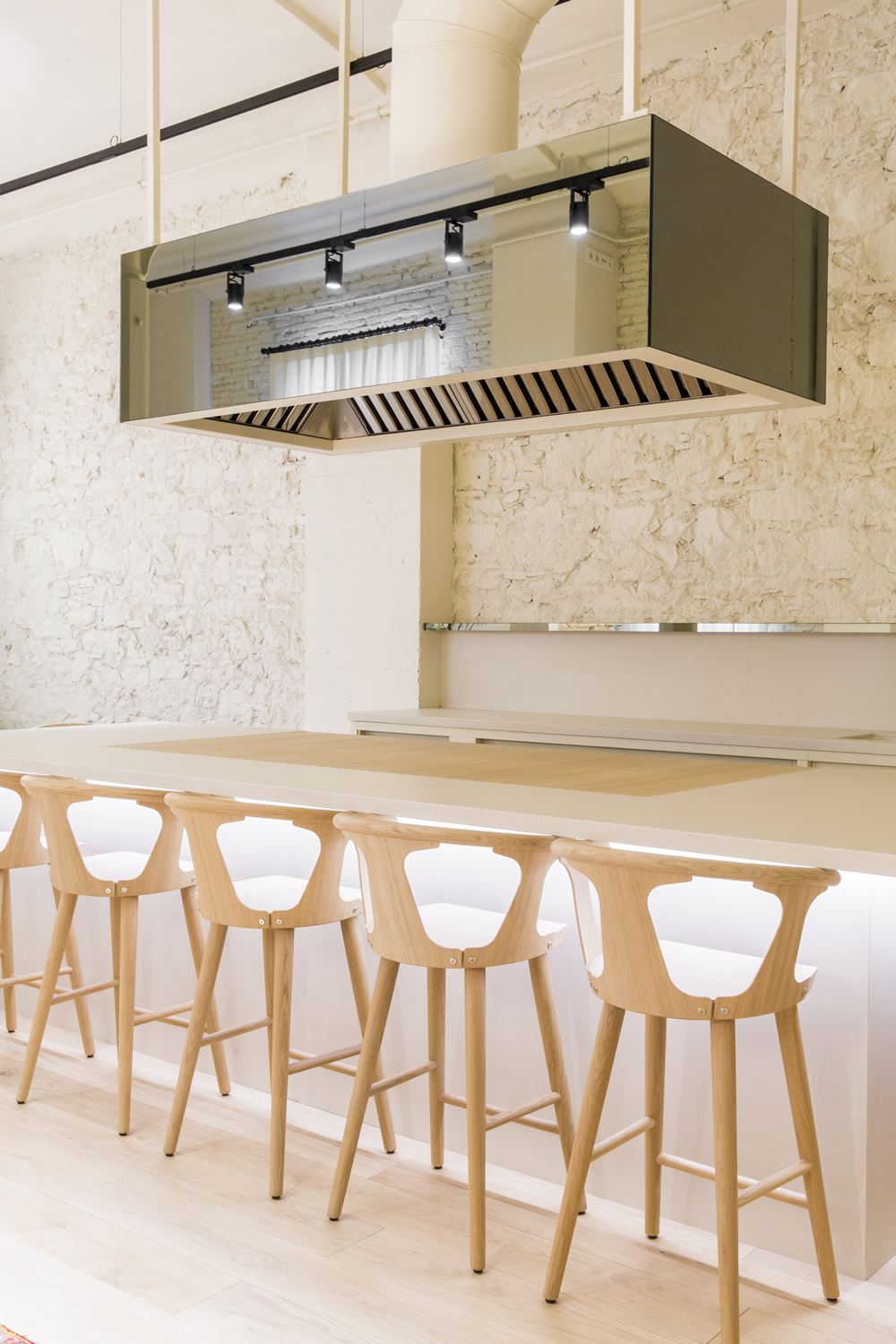 Kitchen Lab. Multi-purpose room.
Whether it's cooking classes, meetings with clients or a meeting between friends, our Kitchen Lab is the perfect space to meet and feel as if you were in the kitchen of your own home. This cozy environment will be key to the flow of creativity, the exchange of ideas, and creation.
This 65 m2 multi-purpose room features a fully equipped kitchen in the center and is surrounded by huge glass windows overlooking the Passatge de les Manufactures. It has high speed WiFi, several HDMI audio outputs and jacks, a surround sound system, and the possibility of setting up a full HD projector. An interior space ideal for both business and private events.
Events in our Kitchen Lab:
Cooking classes
Food and wine tastings
Showcooking and masterclasses
Group dinners
Business meetings
Meetings with friends
Parties and afterworks
Networking events with clients
Talks and presentations
Book now